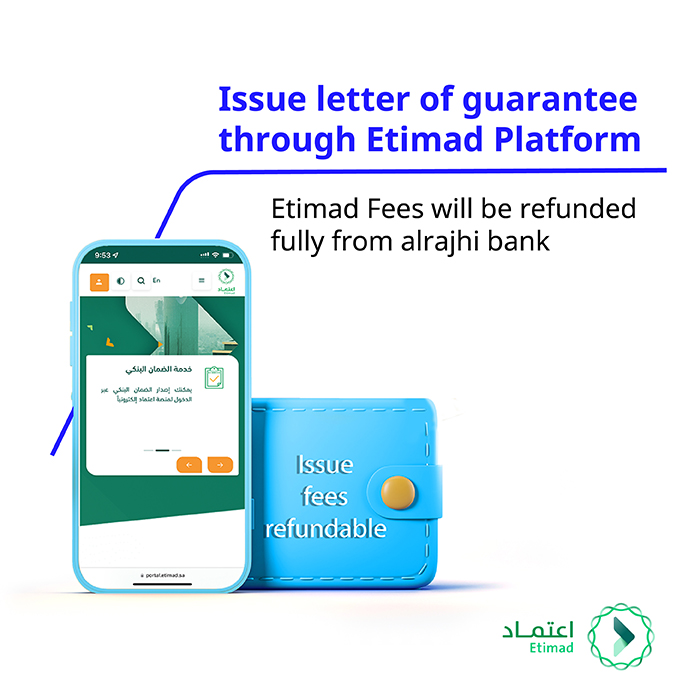 You can now issue Letters of Guarantee for your facility electronically through Etimad platform
Steps:
Login to your Etmad account.
Choose financial guarantee service.
Request FG issuance through Alrajhi Bank.
Alrajhi Bank would accept the request and issue the guarantee.
Etmad will electronically link your newly issued FG with the government bidding.
*Private Sector is notified once the FG is issued with the options to view and print.
Benefits:
Electronic management of financial guarantees.
Automatic link between FG and government bidding.
Automatic cancelation of FGs for losing bidders directly after the project is awarded.
To use this service click here
Terms and Conditions:
This offer is valid on the bank guarantee issued via Etimad platform.
The offer is valid on (100 % Cash Margin LGs) only.
Etimad platform fees Up to a maximum of 100 SAR will be deducted from alRajhi Bank's LG charges after the request is executed.