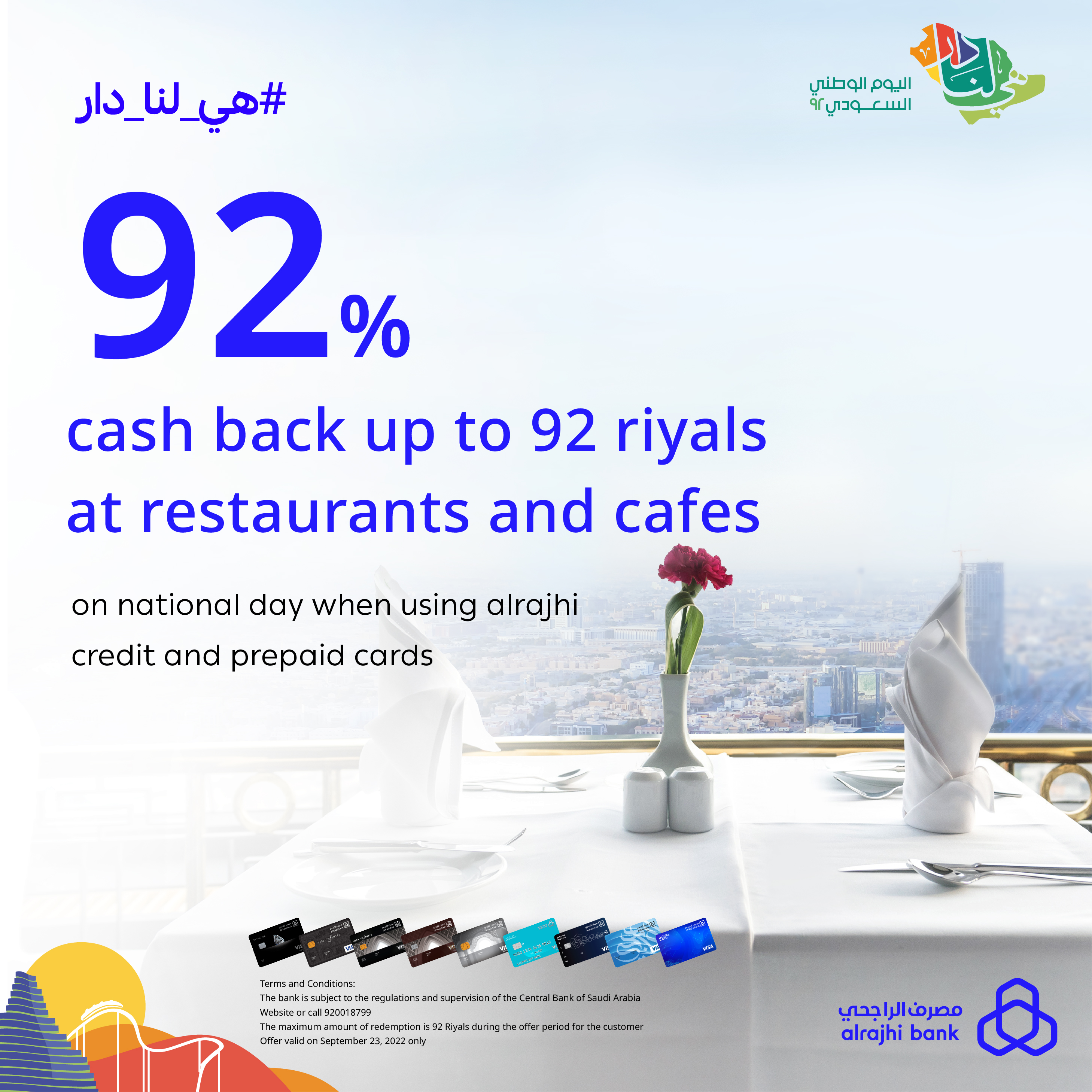 92% cashback during the 92 national day period when you use your alrajhi bank credit & prepaid cards on restaurants & cafes
Period of Promotion:
Offer is valid in 23 September 2022
Terms & Conditions
This offer is applicable to alrajhi bank credit and prepaid cards.
Promotion apply to the total value of the purchase's transaction amounts from all restaurants and cafes within the KSA only during the promotion period.
The cashback value is capped at SAR 92 per customer during the promotion period.
An example: SAR 150 Purchase transaction during the offer X 92% = SAR 138, cashback will be SAR 92 Only.
All orders via delivery apps are excluded from the campaign.
The eligible cashback will be awarded within 15 days after the promotion completion date, into the customer's active alrajhi bank Visa credit or prepaid cards.
The offer applies to all restaurants and cafes purchases including point of sale transactions according to the bank and international payment schemes definition.
The cashback and cash reward will be awarded to active and non-delinquent cards.
Cash withdrawals, funds transfer to current account, funds transfer to other e-wallets and reversals of POS/e-commerce spends will not be considered towards spend target achievement or transactions that have been refunded or canceled.
alrajhi bank credit & prepaid cards terms & conditions apply.
Did you like it ?
We are sorry to know that
because you are matter to us
What Would you like your next deal to be in